Expntl Athletics
Regular price
Sale price
$56.00 USD
Unit price
per
Sale
Sold out
Calling all runners: Your dream running shorts are finally here! Our Divergent 2-in-1 Running Shorts are functional, insanely comfortable, cute, and designed specifically for runners. These shorts do NOT fall down, have side pockets made for your phone/ accessories, are a summer training staple, and scream runner girl. 

Details:
- Smooth, soft, durable fabrics, made for high intensity movement
- Unique double layer waistband for maximum comfort and no budging
- Hidden side pockets, perfectly placed and sized for weightless feel with zero movement. Made for your phone, keys, gels, and more
- Sweat-wicking and breathable outer shorts material
- Reflective logo on the back
- No waistband taper, so no pinching at your stomach
- Thick elastic waistband for comfort and compression with the perfect amount of stretch
Inseam measurements:
We do NOT believe that one size fits all, which is why we use a grading method for our inseam measurements. This allows the shorts to look and feel the same on all sizes. 
Inseam Grading of Spandex Shorts:
xsmall- 9 cm
small- 10.2 cm
medium- 11.4 cm
large- 12.6 cm 
xlarge- 13.8 cm
Sizing:
- Runs very true to size
- Caitlyn is 5'8, has a 26" waist, and wears a size xsmall. 
Share
View full details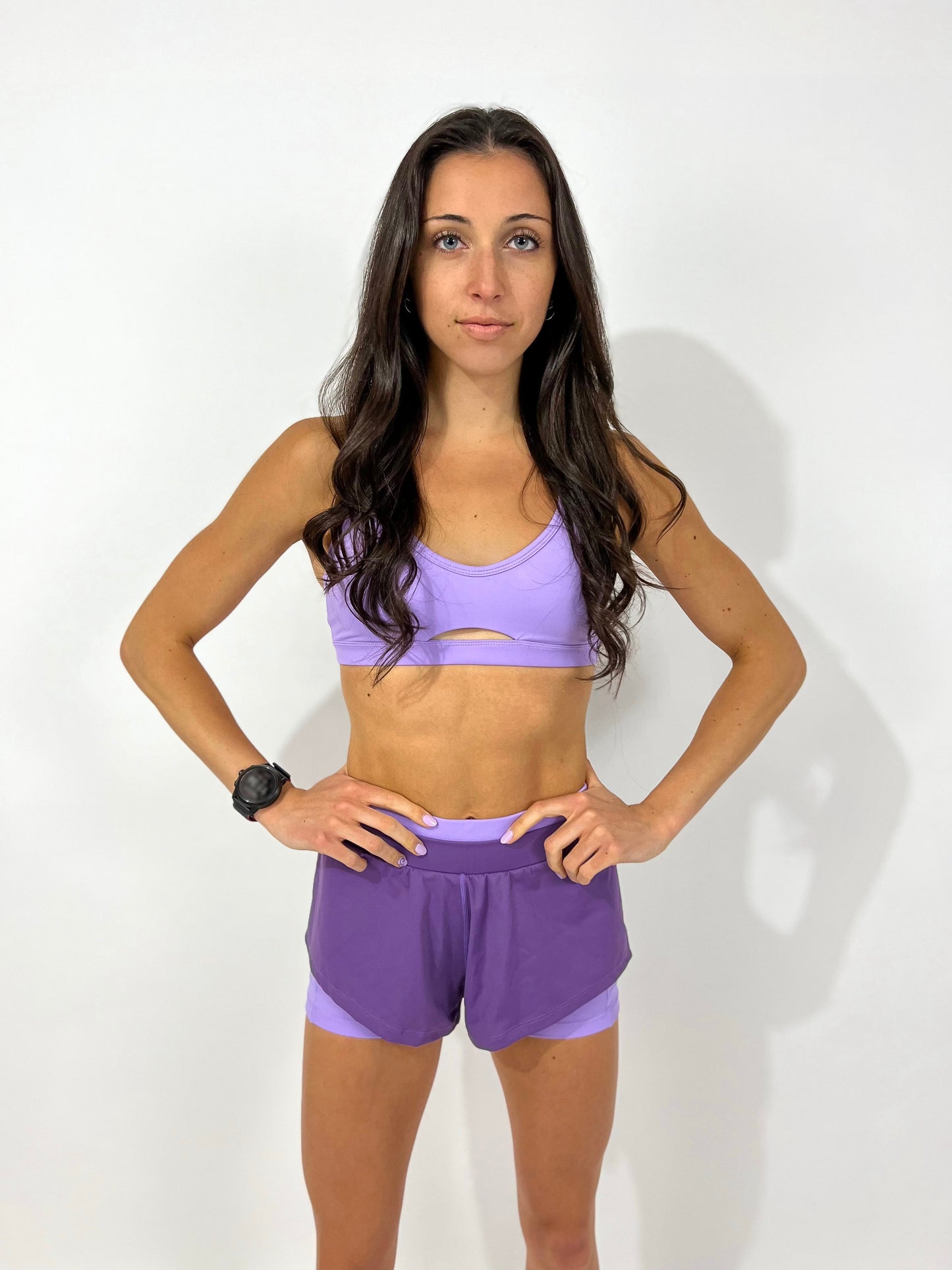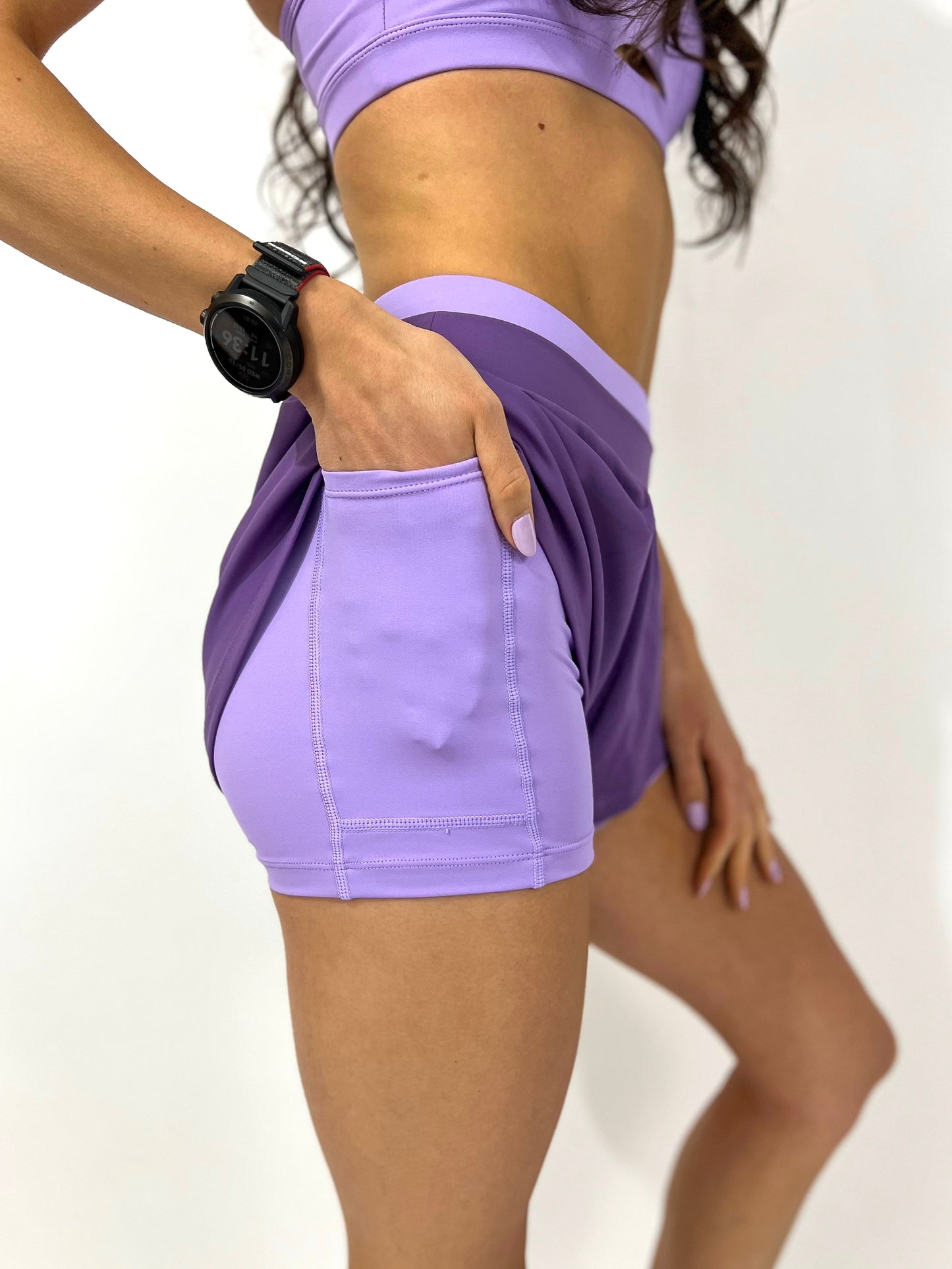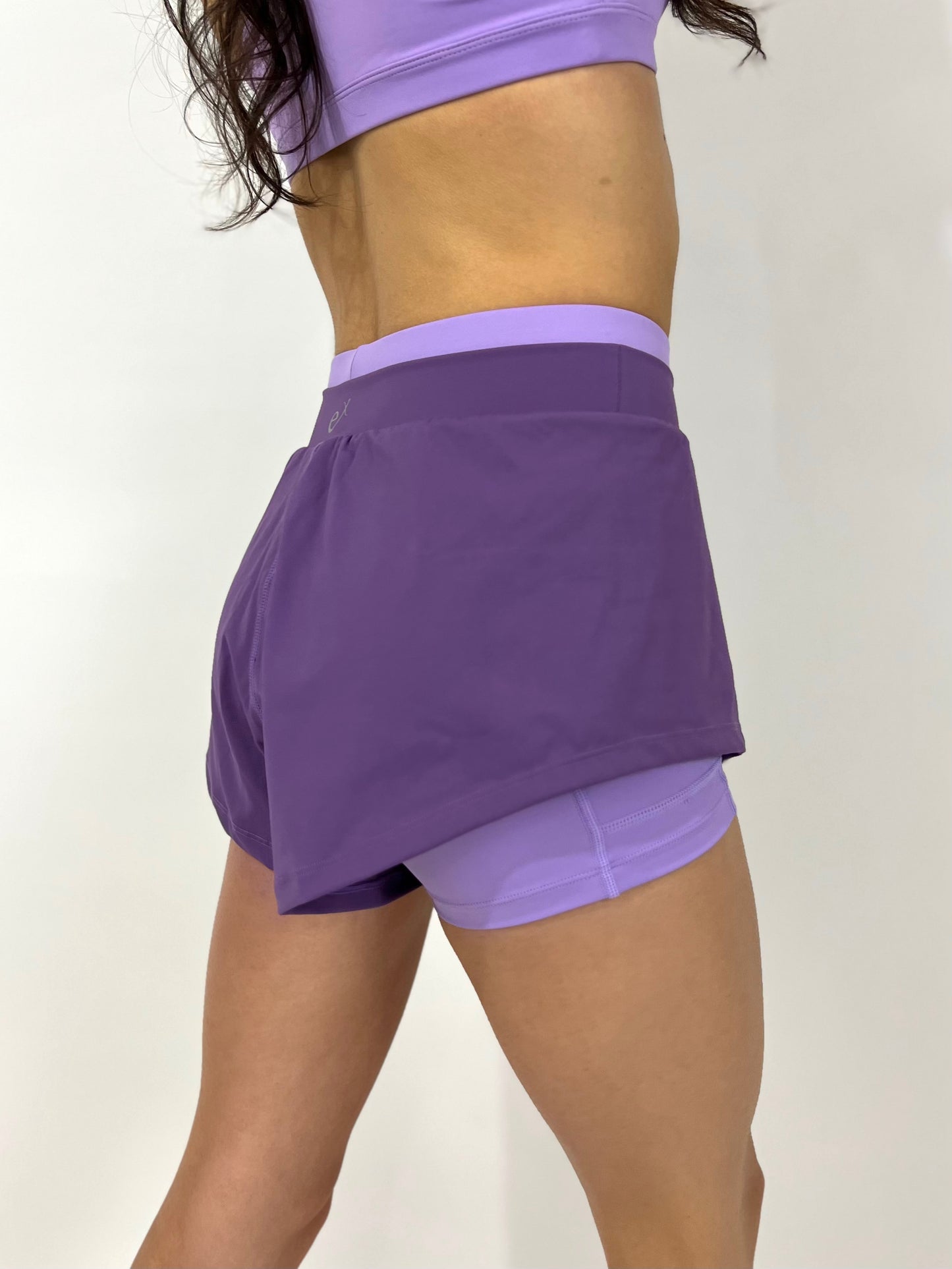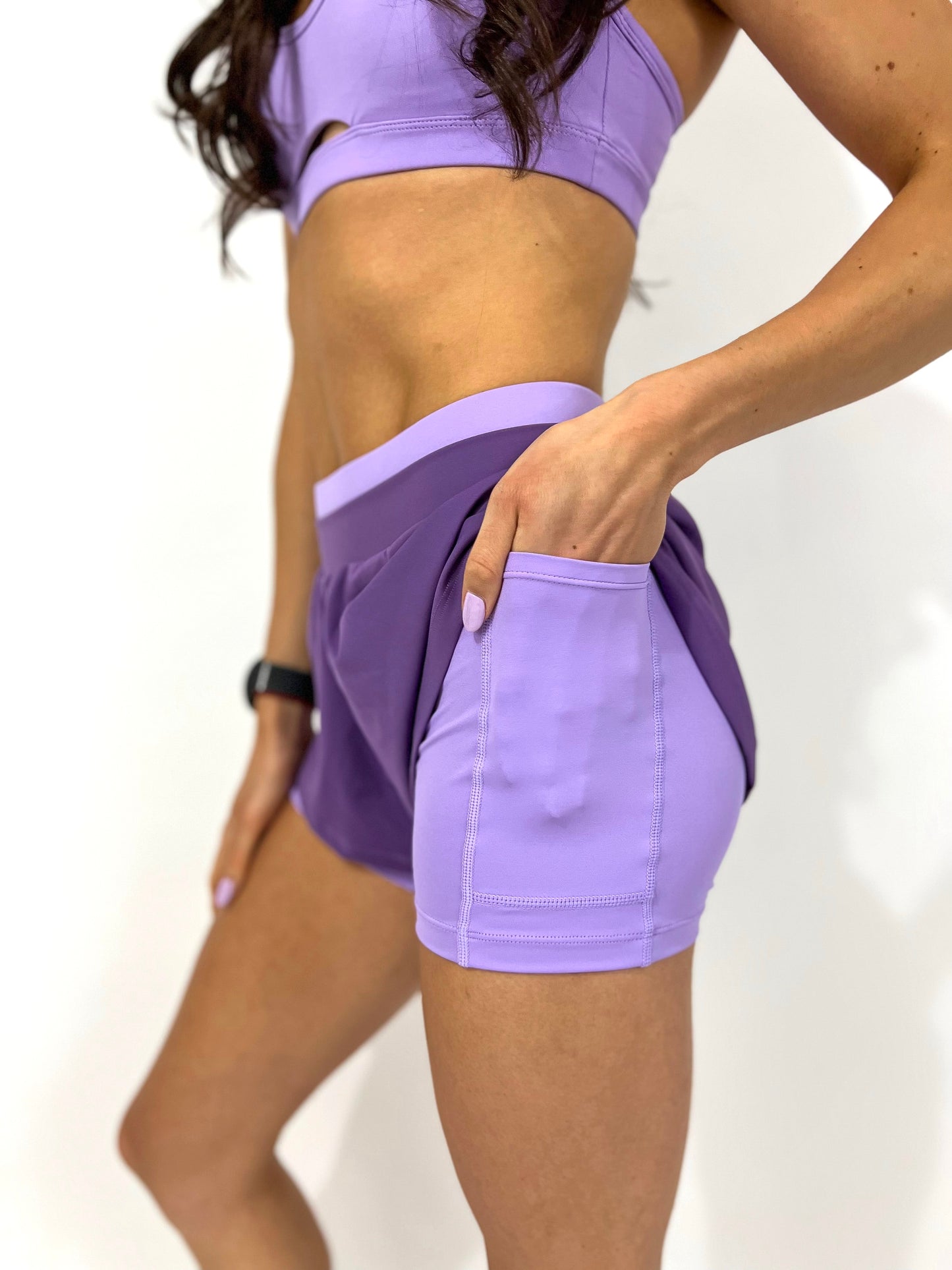 Great shorts for running! I will choose other shorts for backpacking
I have bigger thighs/booty for the size of my waist and was nervous to get these initially, but super happy I did. I find when I am sweaty, these shorts do not budge, but they will ride up my legs if I am just starting my run and it's not too hot out. I typically have to adjust them once in the first km or two of my run and then they stay in place for the rest of the run. I will also note, they stay in place better when both pockets have something long in them.
The shorts are super flattering. The top band does bend a bit after a handful of wears. Doesn't hurt or cause any discomfort, just visual when you're wearing them, no one I have worn them around has noticed when I rave about them.
I love this fabric and the color is so beautiful, but it does keep the smell if you wear multiple times without washing between wears. I am a fairly smelly person when I am exercising, so maybe take this with a grain of salt. I wore these shorts for a backpacking trip over 3 days (yes, I wore them every day). I was hiking for probably a total of 15 hours over those 3 days. I realize these are for running, so if you are only a runner this may be useless info, but by the time we were heading home they smelled so bad, like worse than any other item of clothing I have worn for a few days. With one wash, they were like new again.
Another backpacking note: these were great with a backpack on. They didn't budge or bunch up or anything under my hip strap.
Overall, I LOVE these running shorts specifically for running. I likely won't wear them again for backpacking, but I am running all the time anyway so still a fantastic purchase.
I am typically a 6 and got a medium. I am happy with the sizing.
Amazing
LOVE this shorts! I've been eyeing them for a while but was hesitant as they were my normal style shorts. So glad I took the chance and got them. The waistband is super comfortable and the bike shorts stay in place no matter your speed. Highly recommend
Best Shorts EVER
I got these shorts in purple haze and when I say I've never worn more comfortable shorts I'm not even exaggerating. These shorts were so comfortable to run and lift in. I love the pockets on the side and these are the first shorts that I've ever actually felt that my phone and gels were secure in whole running. I will definitely be getting these in allll the colors haha
Happy Running!
I bought these shorts in both purple haze and in blue. First of all I love the color of both so much I had to buy both pairs.
Second, these shorts are so comfortable to run in. I having been trying to find the right shorts that are comfortable, perfect for long distance runs, and that have pockets for my phone. The shorts don't ride up like some shorts with pockets. I have been waiting for this color to come back in stock in my size. So glad blue shorts were added as well.
Happy Running!
AMAZING SHORTS
I have a lot of workout apparel from here. These shorts are great in the summer for runs in the heat. The pockets make it easy to carry even a big phone. The loose outer material is very flattering. I have it in both colors.